(Version française disponible en bas de page)
In this article you will learn 7 useful techniques to be effective at your office without exhausting yourself in overtime. These technics will allow you to optimize the free time remaining to work on your team relationship (or leave the office earlier:))! If you have ever worked in a company, you have already met this colleague. This man (or woman) who takes the time to talk to everyone, to be nice, to be zen while having the best results of the team. Favouritism can influence certain decisions, but the numbers do not lie. His/her results are better than yours as you run around, sacrifice your breaks to advance on files and always finalize your files "just on time".
Rings any bells ?
The difference between you and this colleague is certainly that you, you are not afraid of the workload and that you are charged with the motivation to work on this key file.
While he/she is rather weak and will look for the most efficient and economical way to achieve his goal.
In this economy where only the result counts, his strategy is better than yours. This person gained energy, as well as quality of life. maybe additional free time spent with his/her friends, family ...
=> Let's change the rules for you ! For your own work satisfaction and life quality. Be efficient and improve your quality of life at work! How to do it? I will give you "tips and tricks" that I have collected over the last 10 years, from my professional experiences in the industries of Luxe, Culture and Sport.
1/ Accept the principle of intelligent laziness
You have to believe in it to get there. So take a step back and accept that these processes are working. You are convinced/es only by what you see? Then test for 1 month and take stock. Send us a message and tell us if these tips have been beneficial to you. You can familiarize yourself with the concept with the famous book by Tim Ferris - The 4-hour week.
2/ Provide regular updates
To be effective and lazy, you have to sort. You have to look at what's useful. Do you feel that every task you are already doing are useful? So ask yourself the 80/20 question. Our daily life is mathematical. 80% of our actions generate 20% of our results. And vice versa. Our goal in becoming lazier/ is to focus on the 20% that generate 80% of the results.
So that requires a daily assessment of the day's tasks. Was this meeting really useful? Is this analysis too thorough? Does this file deserve as much or more time than the other files? Is its conversion potential higher or lower? By asking a technical question to someone I know, do I save time? Is this file at my level or do I collaborate or pass it on to someone who is an expert on the subject? Would this daily meeting be more effective in being than weekly? ....
To optimize your tracking, report your results, thoughts and remarks on a notebook (or your phone, for a digitalized version of your conversion). By creating this goal book, you can follow your evolution. In times of doubt, you can always refer to the figures. Statistics don't lie. A goal book can keep your "good resolutions".
Becoming lazy does not mean "doing nothing". On the contrary. It just means focusing on what really deserves attention. When you find this topic, then become a Stakhanovist of work. Focus on this task and try to isolate yourself. It's proven and proven, every interruption in your work takes you 20 to 25 minutes before you can concentrate properly.
But how do you know what really deserves your attention? To help you, use the mind mapping principle. By drawing the right diagram, you will find yourself the right axes to develop.
=> Be lazy, be stakhanovist, be isolated, use the right tools.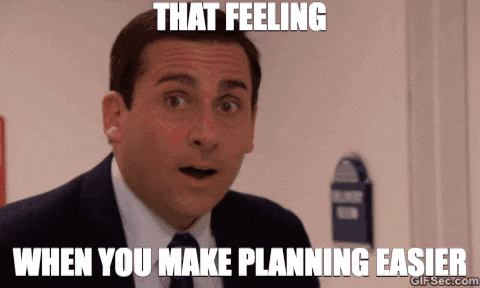 3/ Military rigour and its benefits
Just as the principles of Sun Tzu are used in business and managerial approaches, use the advice of Kurt von Hammerstein in your organizational processes. He defines 4 types of personalities. Fools, sloths, workers and the intelligent. Generally, these qualities go in pairs. Some are intelligent and hard-working, those have to go to the staff. The following are foolish and lazy; they make up 90% of the army and are fit for routine tasks. He who is intelligent and at the same time lazy qualifies himself for the highest tasks of command, for he will bring intellectual clarity and nerve strength to make difficult decisions. Beware of who is foolish and hard-working, for it will only cause disaster.".
In the military as in business, laziness can be used as a major lever of efficiency.
4/ Choosing the best time We all have a different cycle of activity. Some are more efficient in the morning, some in the afternoon.... As with the night cycle, it is important to get to know each other and listen to your personal work rhythm. Depending on your activity peaks, set your day. This will allow you to define in advance when to do what file, based on the importance of the task.
It is often advisable to start your day with the most unpleasant task. This makes it possible to be satisfied with the actions undertaken during the day, to quickly check a big point on his "to do list" and above all to avoid thinking about it all day. We tend to voluntarily get caught- up in other issues and shift this unpleasant issue until it is too late.
5/ Optimize downtime These moments that are part of your day, and that add up to 1 to 3 hours each day: use them to really optimize the useful time that you have been able to clear. Read an email while you're in the doctor's waiting room, under the shower listen to a podcast of news from your industry to be inspired/e for the conclusion of a case ...
=> Having a notebook always at your disposal (or your mobile phone) allows you to note key words when thinking. Do not forget to deal quickly with these ideas, otherwise they will remain in the state of "draft paper". This will have no other consequences than filling your brain rather than making it freer and more efficient.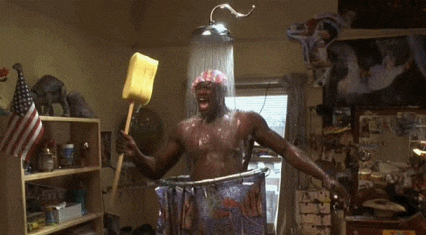 6/ Take care of your network Knowing who to rely on when you need an advise, it is not only useful but it is also beneficial. For this to be effective you need: - A wide network of close contacts; - mutual assistance - not always solicit the same people in your network (or the size of your network).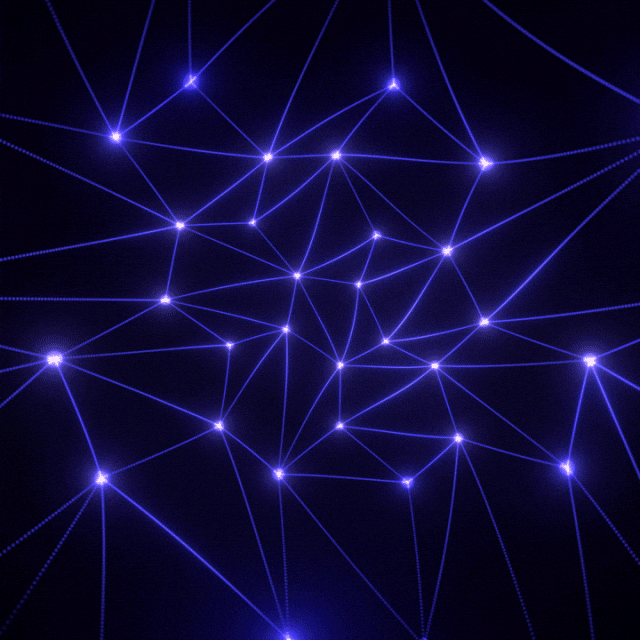 7/ Simply delegate
It seems simple and stupid, and yet the biggest concern of professionals such as yourself : it is the will to control everything and to make itself (not to disturb, to show that you are capable of it, not to risk having someone else replace you ....).
A good manager knows how to delegate according to his team. A manager is there to manage the tasks, supervise the missions and help solve the problems of his team. A manager is not there to manage operations. A manager manages so that everyone can do his job properly and in the best conditions. Be available to your team by properly delegating certain tasks to them. This involves time to properly transfer the right information, make available to them all the elements they will need, and accompany them gradually. By delegating intelligently, you will bring your team up to speed. This will have the direct consequence of getting you up and therefore, by definition, freeing you from time.
So you can be lazier while doing a better job thanks to your team. For this to be effective in the long term, good collaboration with your team is essential. Show them regular proof of respect and appreciation.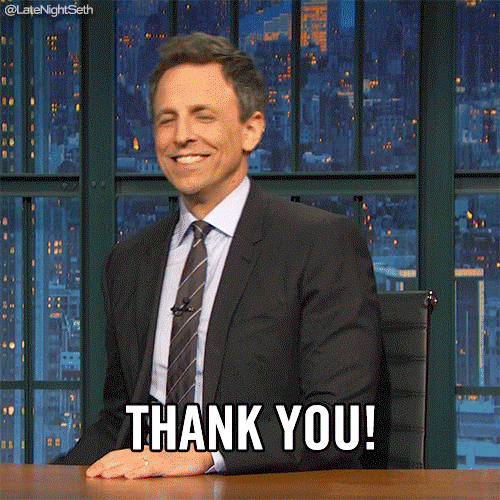 Were these tips helpful? Do you have more to share? Write us in the comments! To stay on top of our news and other articles, subscribe to the social networks at www.outdooria.ch
--------------------------------------------------------------------------------------------------------------------------------------------------------------------------------------
--------------------------------------------------------------------------------------------------------------------------------------------------------------------------------------
English version on the top of the page
Dans cet article vous allez apprendre 7 techniques utiles pour être efficace au bureau​ sans vous épuiser en heures supp' et qui vous permettra d'optimiser le temps libre restant pour travailler votre relationnel d'équipe (ou partir plus tôt du bureau :) )!
Si vous avez déjà travaillé dans une entreprise, vous avez déjà rencontré ce collègue. Horripilant. Cet homme (ou cette femme) qui prend le temps de parler avec tout le monde, d'être sympa, d'être zen tout en ayant les meilleurs les meilleurs résultats de l'équipe.
Le favoritisme peut influencer certaines décisions, mais les chiffres ne mentent pas. Ses résultats sont meilleurs que les vôtres alors que vous courez partout, que vous sacrifiez vos pauses pour avancer sur des dossiers et que vous finalisez toujours vos dossiers "just on time" !
Ça vous parle ?
La différence entre vous et ce/cette collègue c'est certainement que vous, vous n'avez pas peur de la charge de travail et que vous êtes chargé/e en motivation pour travailler sur ce dossier clé. Alors que lui/elle est plutôt faignant/e et cherchera la façon la plus efficace et économe pour atteindre son objectif.
Dans cette économie ou seul le résultat compte, sa stratégie est donc meilleure que la vôtre. Car en + d'avoir gagné de l'énergie, ce / cette collègue a aussi gagné en qualité de vie et en temps libre passé avec ses ami/es, sa famille ...
Alors vous aussi, soyez efficace et améliorez votre qualité de vie au travail ! Comment faire ? Je vais vous transmettre des "trucs et astuces" que j'ai collectés ces 10 dernières années, issus de mes expériences professionnelles dans l'industrie du luxe, de la culture et du sport.
1/ Acceptez le principe de la paresse intelligente
Il faut y croire pour y arriver. Alors prenez du recul et acceptez le fait que ces processus fonctionnent. Vous n'êtes convaincu/es que par ce que vous voyez ? Alors testez pendant 1 mois et faites le bilan. Ecrivez-nous pour nous dire si ces conseils ont été bénéfiques pour vous.
Vous pouvez vous familiariser avec le concept avec le fameux livre de Tim Ferris - La semaine de 4 heures.
2/ Faire le point régulièrement
Pour être efficace et paresseux, il faut faire du tri. S'occuper uniquement de ce qui est utile.
Vous avez l'impression que chaque tâche que vous faites déjà actuellement est utile ? Alors posez-vous la question du 80/20.
Notre quotidien est mathématique. 80% de nos actions génèrent 20% de nos résultats. Et vice et versa.
Notre objectif en devenant plus paresseux / se c'est de se concentrer sur les 20% qui génèrent les 80% des résultats.
Cela nécessite donc une évaluation au quotidien des tâches du jour. Est-ce que cette réunion était vraiment utile? Est-ce que cette analyse est trop approfondie ? Est-ce que ce dossier mérite autant ou plus de temps que les autres dossiers ? Son potentiel de conversion est-il supérieur ou inférieur ? Est-ce qu'en posant une question technique à quelqu'un que je connais je gagne du temps ? Est-ce que ce dossier est de mon niveau ou est-ce que je collabore ou transmet à quelqu'un expert sur le sujet ? Est-ce que cette réunion quotidienne serait plus efficace en étant qu'hebdomadaire ? ....
Pour optimiser votre suivi, reportez vos résultats, pensées et remarques sur un calepin (ou votre téléphone, pour une version digitalisée de votre conversion). En créant ce carnet d'objectifs, vous pourrez suivre votre évolution. Dans les moments de doutes, vous pourrez toujours vous référer aux chiffres. Les statistiques ne mentent pas. Un carnet d'objectifs permet de tenir vos "bonnes résolutions".
Devenir paresseux ne veut pas dire "ne plus rien faire". Au contraire.
Cela veut simplement dire se concentrer sur ce qui mérite vraiment de l'attention. Quand vous trouvez ce sujet, alors devenez un/e stakhanoviste du travail. Concentrez vous sur cette tâche et essayez de vous isoler. C'est prouvé et démontré, chaque interruption dans votre travail vous fait perdre 20 à 25 minutes avant de pouvoir vous concentrer correctement.
Mais comment savoir ce qui mérite réellement votre attention ? Pour vous aider, utilisez le principe du mind mapping (exemple de logiciel gratuit). En dessinant les bons schéma, vous trouverez vous même les bons axes à développer.
=> Soyez faignant/e, soyez stakhanoviste, soyez isolé, utilisez les bons outils.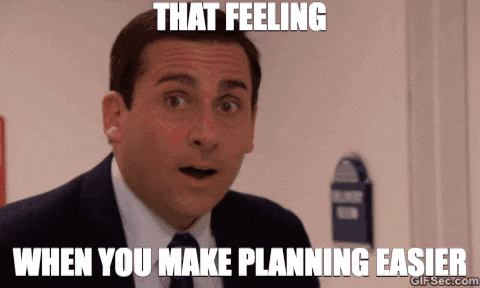 3/ La rigueur militaire et ses bienfaits
De même que les principes de Sun Tzu sont utilisé dans les démarches commerciales et managériales, utilisez les conseils de
Kurt von Hammerstein dans vos démarches organisationnelles. Il définit 4 types de personnalités. Les sots, les paresseux, les travailleurs et les intelligents. «Généralement, ces qualités vont par deux. Les uns sont intelligents et travailleurs, ceux-là doivent aller à l'état-major. Les suivants sont sots et paresseux ; ils constituent 90% de l'armée et sont aptes aux tâches de routine. Celui qui est intelligent et en même temps paresseux se qualifie pour les plus hautes tâches de commandement, car il y apportera la clarté intellectuelle et la force nerveuse de prendre les décisions difficiles. Il faut prendre garde à qui est sot et travailleur, car il ne provoquera jamais que des désastres. ».
A l'armée comme en entreprise, la paresse peut être utilisé comme un levier majeur d'efficacité.
4/ Choisir le meilleur moment
Nous avons tous un cycle d'activité différent. Certains sont plus efficace le matin, d'autres l'après midi.... De même que les cycle de nuit, il est important de se connaitre et d'écouter votre rythme personnel de travail. En fonction de vos pics d'activités, établissez votre journée. Cela vous permettra de définir à l'avance à quel moment faire quel dossier, en fonction de l'importance de la tâche.
Quelque soit son rythme il est cependant souvent conseillé de commencer sa journée par la tache la plus désagréable. Ça permet d'être satisfait des actions entreprises dans la journée, de cocher rapidement un gros point sur sa "to do list" et surtout cela évite d y songer toute la journée. Nous avons vie tendance à de se laisser volontairement prendre sur d'autres dossiers et décaler ce dossier désagréable jusqu'à ce qu'il soit trop tard.
5/ Optimisez les temps morts
Ces moments qui parcellent votre journée,et qui , en cumulé font 1 à 3h de votre journée : utilisez-les pour optimiser réellement les temps utiles que vous aurez ainsi pu dégager. Lire un mail pendant que vous êtes dans la salle d'attente du médecin, sous la douche écoutez un podcast des actualités de votre industrie pour être inspiré/e pour la conclusion d'un dossier ...
=> Avoir un carnet de note toujours à disposition (ou son téléphone portable) permet de noter des mots clés lors de ses réflexions. N'oubliez pas de traiter rapidement ces idées, sinon elles resteront à l'état de "papier brouillon qui traîne". Cela n'aura d'autres conséquences que d'emplir votre cerveau plutôt que le rendre plus libre et efficace.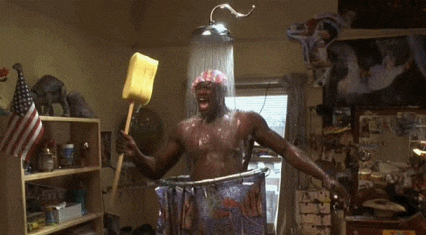 6/ Prendre soin de son réseau
Savoir sur qui compter quand vous en avez besoin, c'est non seulement utile mais c'est également bénéfique sur le long terme. Pour que cela soit efficace il faut :
- un large réseau de contacts proches
- de l'entraide mutuelle
- ne pas solliciter tout le temps les mêmes personnes de votre réseau (d'ou l importance de la taille de votre réseau).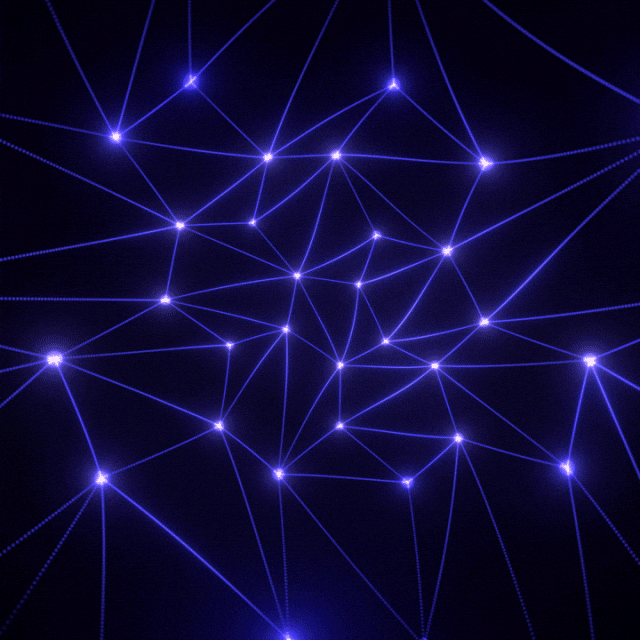 7/ Déléguer, tout simplement
Cela semble simple et stupide, et pourtant le plus gros soucis de professionnels tels que vous, c'est la volonté de tout contrôler et de faire soit-même (pour ne pas déranger, pour montrer que vous en êtes capable, pour ne pas risquer de vous faire remplacer par quelqu'un d'autre ....).
Un bon manager sait déléguer en fonction de son équipe. Un manager est là pour gérer les taches, superviser les missions et participer à résoudre les problématiques de son équipe. Un manager n'est pas là pour gérer de l'opérationnel. Un manager manage pour que chacun puisse faire son job correctement et dans les meilleures conditions. Soyez donc disponible pour votre équipe en leur déléguant correctement certaines taches. Cela implique du temps pour transférer correctement les bonnes infos, leur mettre à disposition tous les éléments dont ils auront besoin, et les accompagner progressivement. En déléguant intelligemment, vous allez faire monter en compétence votre équipe. Ce qui aura pour conséquence directe de vous faire monter et donc, par définition, qui vous libérera du temps.
Vous pourrez donc être plus paresseux tout en faisant un meilleur job grâce à votre équipe.
Pour que cela puisse être efficace sur le long terme, une bonne collaboration avec votre équipe est indispensable. Montrez-leur régulièrement des preuves de respect et de valorisation.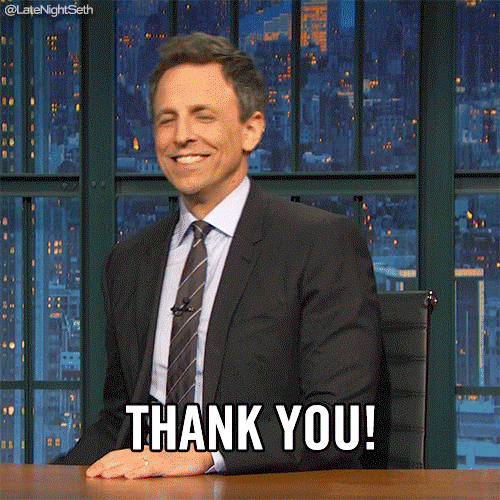 Ces conseils vous ont été utiles ? Vous en avez d'autres à partager ? Ecrivez-nous dans les commentaires !
Pour ne rien rater de nos actualités et autres articles, abonnez-vous aux réseaux sociaux de www.outdooria.ch